The annual return to school after summer holidays doesn't have to involve forking out on brand new supplies and uniforms, not to mention throwing away last year's unnecessarily.
In the UK, the average family could save up to £191 per child if they didn't buy new back to school supplies.
Following the tips below will help you to (1) minimise waste to have a better impact on the environment, and (2) save money in the run up to the new academic year.
Image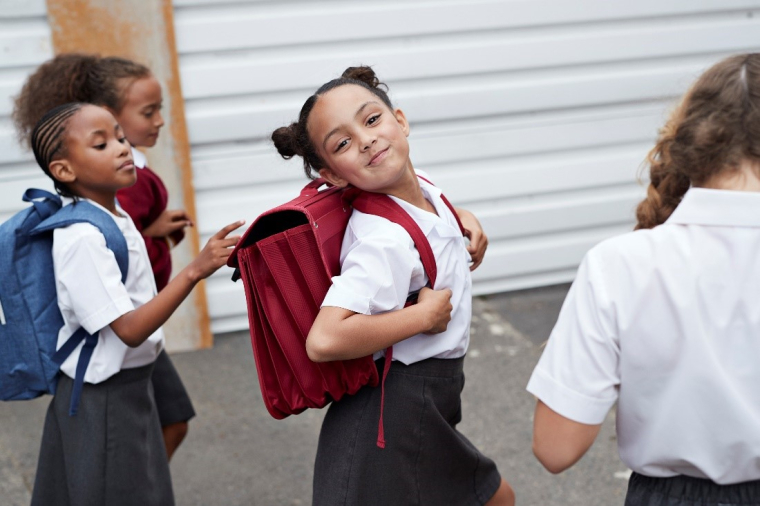 Assess what you already have
The most sustainable option of them all is to use what you already have at home!
Reusing pens, pencils and existing supplies (and, of course, uniform) is the most desirable zero-waste behaviour you can have. We all have stationary drawers, cupboards, and random pots around the house – have a look here first for what can be used again, and only buy what you don't already have.
Repurposing things like old notebooks can usually be done with ones that are half-empty - the same with binders and folders (make sure to recycle the paper)!
Repairing last year's school uniform, PE kits, or school bags will lengthen their lifespan, minimise waste and save you on buying the same things again. We have some handy tips on stubborn stain removal and clothes mending in our clothing blog.
Uniforms are always getting outgrown. There are plenty of handy tutorials on how to repurpose them – have a look below for a how-to guide on turning too-short school trousers into shorts for the summer, and head over to Youtube for further inspiration on upcycling and repurposing school essentials.
Buy second-hand
Understandably, there will be some items you will have to purchase, whether that's properly fitting uniform for your fast-growing little ones, or the coming year's textbooks for the new curriculum.
Wherever possible, consider buying second-hand to minimise the impact on the environment.
Pre-owned uniform donating and buying platforms, such as Uniformd, exist and are completely free to sign up to.
Some schools will have a take-back scheme where you can donate old uniforms and buy others that your growing kids need for a significantly discounted price.
Don't worry if your school doesn't already do this, we have you covered! NLWA has an upcoming school uniform exchange project – keep an eye out on our website for more information.
Looking online is often best when in need of specific items, for instance second-hand electronics or textbooks. Some useful platforms to start with are:
Image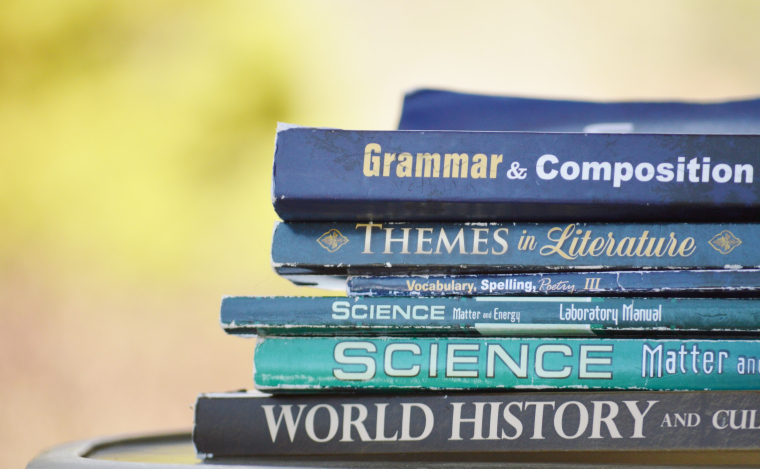 Shop consciously when buying new
If the first couple of tips have been followed as best as possible, you will likely have saved a considerable amount of money. This allows you to invest in high-quality, meaning more durable, things if you do have to buy new.
Remember when you do make new purchases, buy to last.
Consider the source of the items. Look out for things made of recycled materials and sustainably-sourced ones.
There are plenty of eco-friendly stationary websites, such as The Green Stationary Company, and brands like Cheeky Panda which have got you covered on all things hygiene for your kids in school.
Also, always shop for reusable items rather than single use. For instance, refillable water bottles and reusable lunch boxes. There's loads of great advice on the internet on low-waste packed lunches for some inspiration to minimise waste from your child's school lunches.
Don't throw away last year's supplies
According to a 2020 study, 1.4 million wearable school uniforms are thrown away in the UK every year.
Consider donating old uniforms to clothing banks or uploading them to the swapping and re-sale websites listed above. If they aren't in a wearable condition, you can still recycle them in textiles recycling!
Similarly, any old books shouldn't be thrown away. If they're in good enough condition, pass them on to someone who can give them another life. If not, recycle them!
Image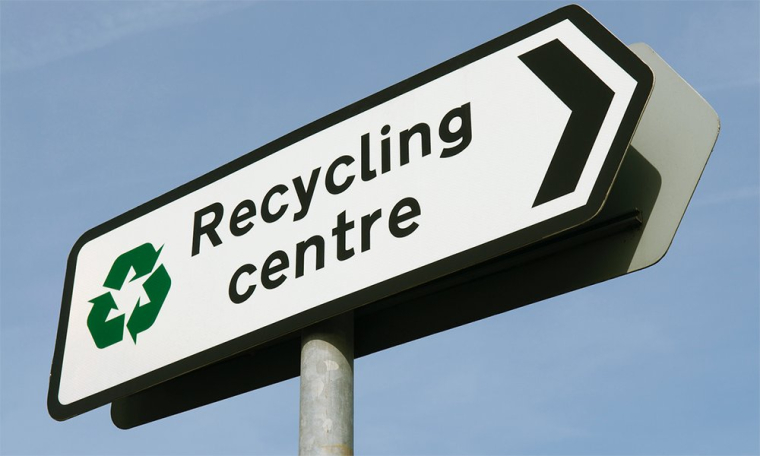 Find your closest recycling centre by visiting our website and entering your postcode.