With British households throwing away 7.2 million tonnes of food every year, reducing this waste is a vital step in tackling the climate emergency.
That is why Octopus Community Network launched the Urban Soil Food Project, using their North London Community Fund grant to form a network of three neighbourhood-based food waste Compost Hubs in Islington.
The first of these took place at the Octopus Community Plant Nursery, on the Hollins and McCall Estate, with Octopus Community Gardener William Simmons running free in-person practice sessions to equip new and experienced growers with all the skills they need to set up their own neighbourhood schemes.
Composting is a natural process that breaks down rotting food and plants and turns it into nutrient-rich fertiliser that can be used in gardens and allotments.
It uses a mix of greens such as leftover fruit, vegetable peelings or grass cuttings which provide nitrogen, and browns such as paper or cardboard which provide carbon.
As well as reducing the environmental impact of food and garden waste, composting can boost urban biodiversity and improve soil health - helping flowerbeds, plant pots and vegetable patches to flourish.
We spoke to three participants to find out what inspired them to sign up for the workshops and how they will be putting their new composting expertise into practice.
Image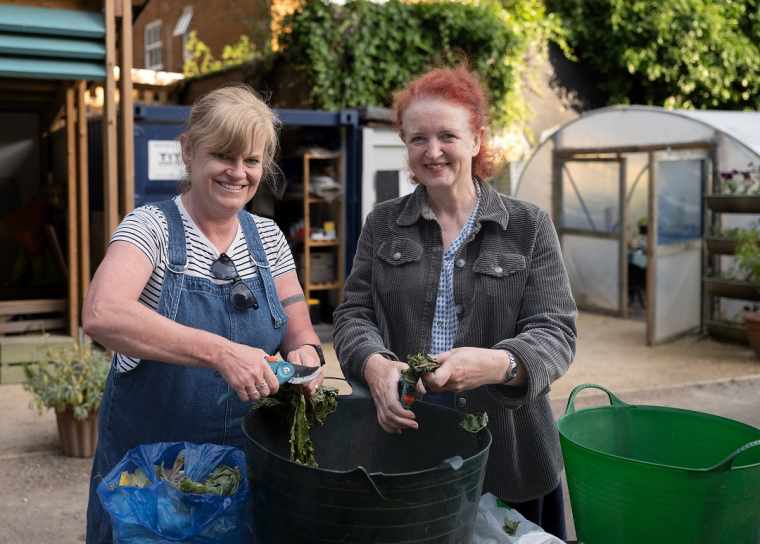 Sarah, from Barnet, decided to make the journey across north London to the Octopus Community Plant Nursery in Tufnell Park after stumbling across the course online.
She said: "I wanted to get hold of some compost for my own garden and went online to look up my local recycling centre. When I searched on the North London Waste Authority website this course came up, and I just thought it would be really good to know how to do it properly."
After the first session, Sarah went home and got straight to work creating her very own compost bin – even getting her son and neighbours involved.
She now hopes to share new her skills with even more people, and is planning to start a similar project in her own community.
Sarah explained: "I want to do something with all these resources we have, rather than let them go to waste.
"The course has been so eye-opening. We have learnt so many important skills and I think everyone should do it!"
Image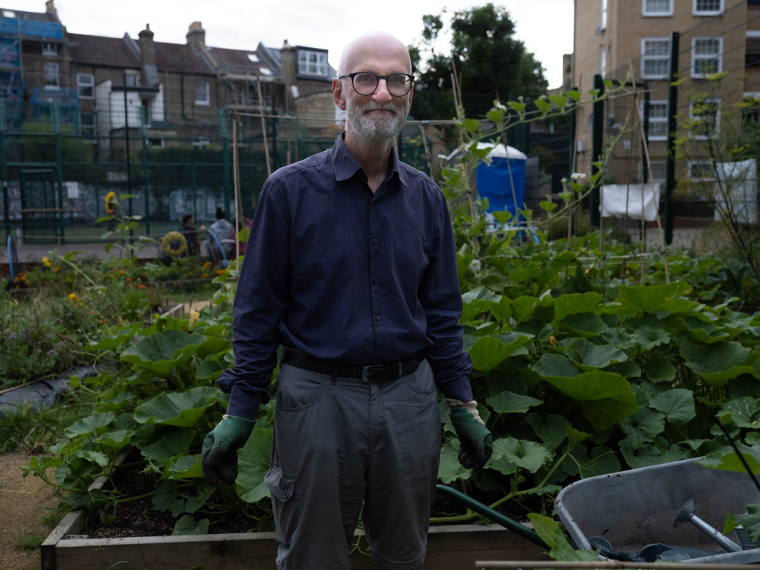 Ben already had a basic knowledge of composting when he started the course as he volunteers in the Octopus Community Plant Nursery on the Hollins and McCall Estate, helping out with whatever tasks need doing.
He also supports the food hub at nearby Elizabeth House community centre, where he is responsible for ensuring leftovers from cooked meals do not go to waste.
Ben said: "I'm meant to be responsible for composting there, so I thought I better check I'm doing it right!
"The idea of keeping food within the community is important to me. I want to try and avoid it being transported around unnecessarily.
"There is a lot of work to be done to encourage people to consider the impact they have on the environment. I won't rest until food waste is tackled globally!"
Image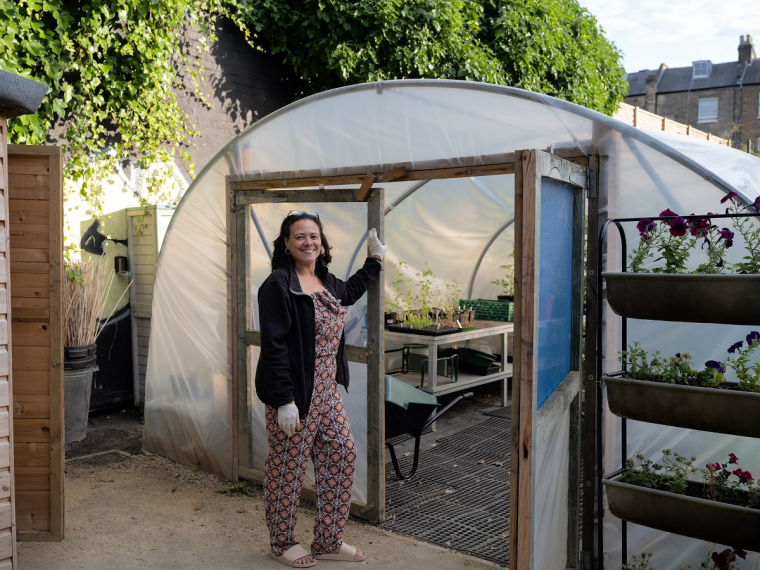 Michelle, who runs a community food garden in Islington, found out about the course through the Octopus newsletter.
It has motivated her to increase the amount she already composts, by encouraging more residents to donate their leftovers, peels and shells.
She said: "After the first session with William I remember thinking I had got it all wrong, but actually we just didn't have enough food waste.  
"The course has given me much more confidence. William is a great teacher and makes sure everyone understands.
"I've learnt so much about the make-up of compost, and now know that worms are fantastic!"
Michelle also has a new understanding of the environmental impact of food waste, including the carbon dioxide and methane emissions it produces.
She added: "I love gardening and making a difference to the community, which was my main motivation for composting, but it shocked me to learn where our waste ends up."