Image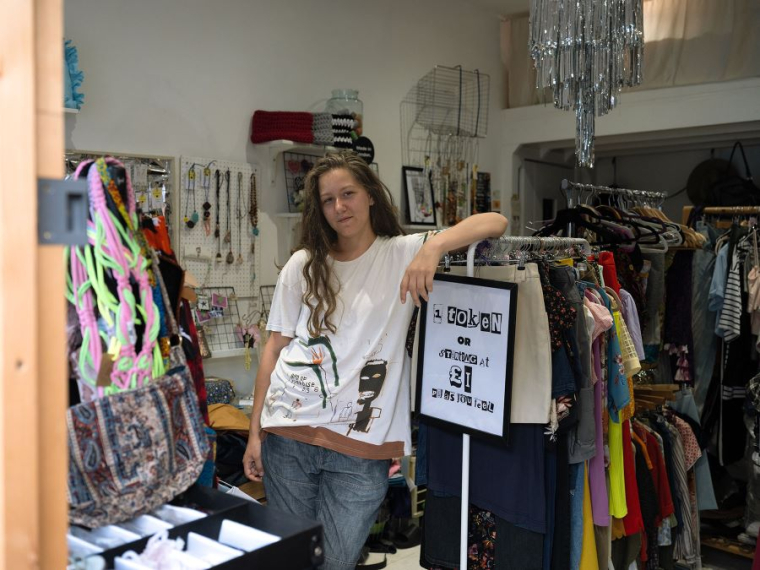 Fashion for Future founder Roxy first began to really question where our unwanted textiles go when she started finding discarded clothes on her university campus.
It was the end of term in 2019, and her fellow students were throwing whole outfits away because the on-site charity donation bins were full. The truth is, it was cheaper and easier to buy new clothes than to transport existing items home.
As Roxy soon learnt, the UK is the second largest clothing consumer (per person) in the world. And while we may have the best of intentions when we no longer want an item, giving it to charity does not guarantee it will find a loving new home.
Only 6% of donated clothes are actually sold in UK charity shops. The rest go to for-profit aggregators, who package the clothes in bales for export.
Around 70% of exported UK textile waste ends up in Africa, with one market in Ghana receiving 15 million articles of clothing a week.
Traders sell and upcycle what they can, but ultimately 40% of this will go to waste. Some is collected and taken to landfill in and around the capital Accra, but the rest ends up in drains, ditches or being dumped illegally.
The stark reality is textile waste washed up on beaches, littering the ocean and piled up around homes.
Having decided to host their first clothing swap event four years ago, Fashion for Future (also known as FFF) now has 94 members. Some dedicated volunteers have now been given paid positions, and their clothing exchange shop in Hackney continues to go from strength to strength. In their first year and a half, FFF has saved their community £183,450 by swapping instead of shopping and diverted 51 tonnes of carbon.
As well as giving customers tokens for their preloved clothes, which they can use to shop for free, the small space also hosts creative repair and upcycling workshops.  Popular classes supported by the North London Community Fund this year include jewellery making, skeleton weaving and bag collaging.
Image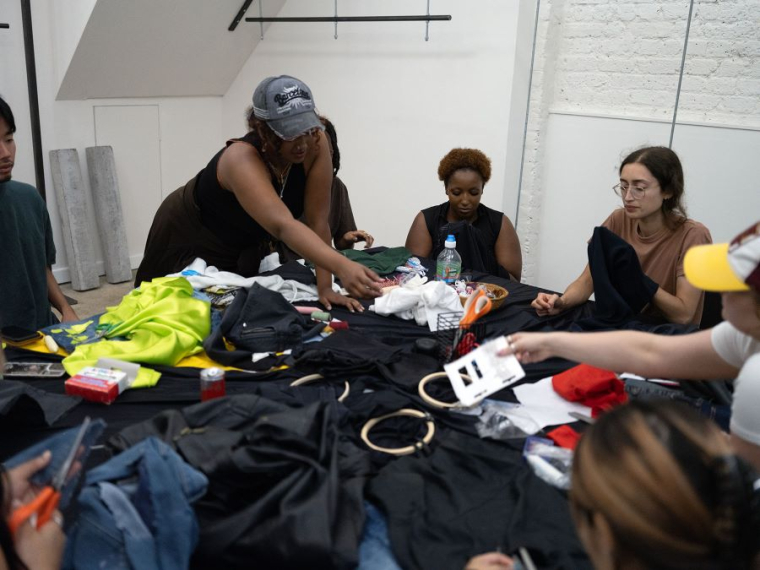 If you're ready to work towards a sustainable future and reduce textile waste, here are some top tips from Fashion for Future to get started:
Upcycle everything you can!

Those old jeans hiding in your drawers could be turned into a new handbag, and that pair of earrings you never wear could become a necklace.
Swap your unwanted clothes with friends!

There might be plenty of items in your wardrobe which no longer fit or you don't like anymore, but someone else may love them.
Visit a clothing exchange shop, event or website.

Not only is it a great way to get rid of your unwanted items, it is the most sustainable way to update your own wardrobe. 
Image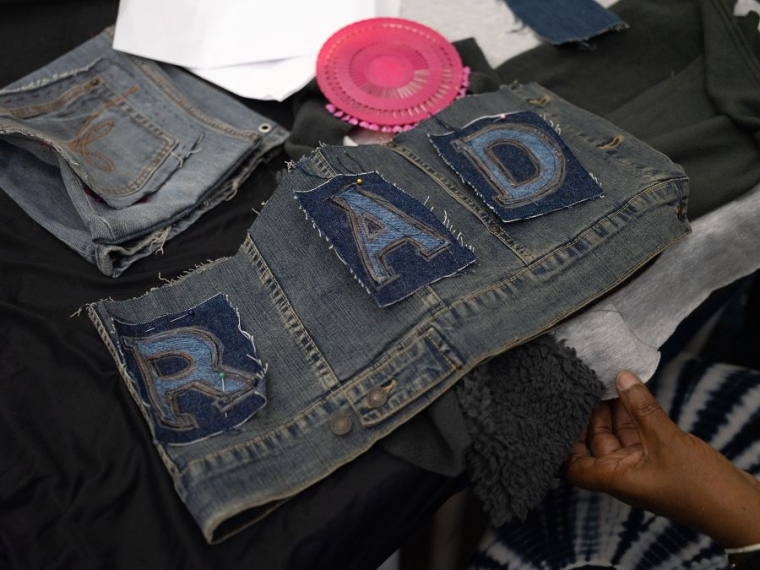 Published
30 October 2023