Bollywood Borrowed
Bollywood Borrowed is a great destination for high end fashion providing an eclectic selection of exceptional outfits. From formal wear to wedding essentials, men and women will find a vast range of outfits and accessories available to hire.
Image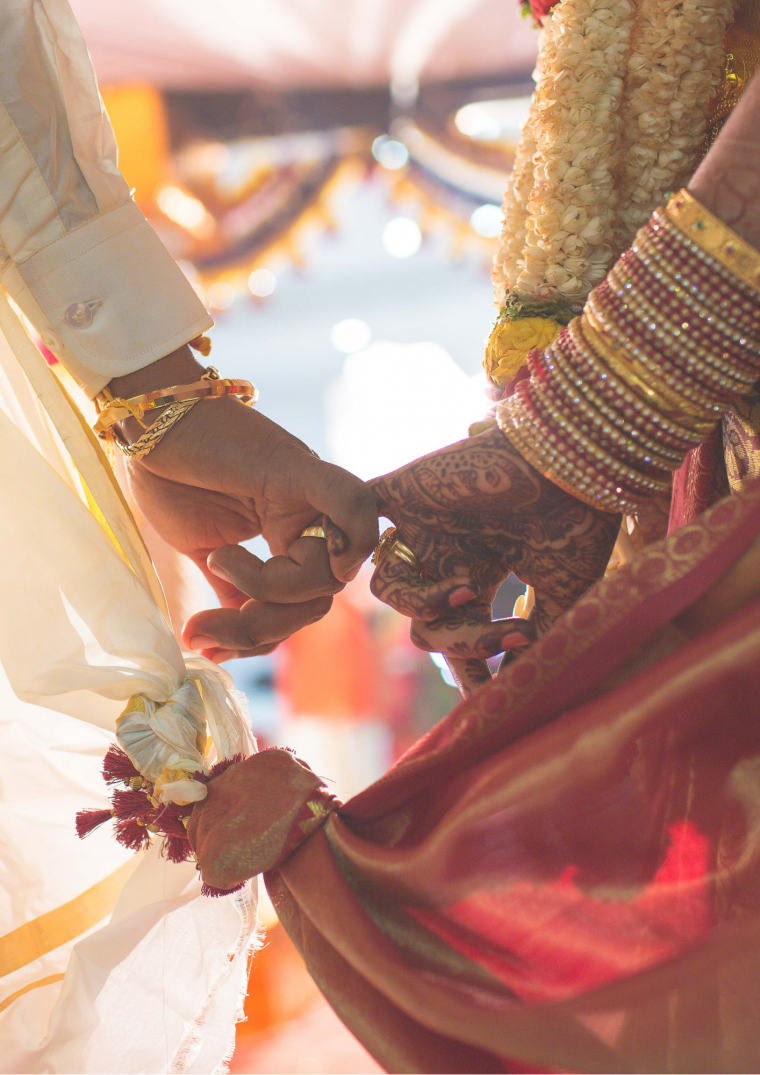 Bridal Reloved
Bridal Reloved is one of the UK's largest bridal chains and sells high end pre-owned wedding dresses through-out their welcoming boutiques. You'll also find veils, tiaras and other accessories, as well as bridesmaid dresses in some of their stores. There is a boutique in Hampstead. https://bridalreloved.co.uk/shops/west-hampstead/

T: 07795 272692
Brides Do Good
Brides Do Good is an ethical and sustainable bridal brand based in London, who sells new dresses donated by designers and brands to create a more sustainable wedding, as well as pre-loved designer wedding dresses donated by brides. For every £3 they make, they invest £1 in charity projects that empower women and work to

end child marriage.
Francis and Louise
Francis and Louise offer a bespoke design service, so you can have your own individual printed wedding accessory or bridesmaid gifts. Fabrics are 100% natural and hand designed in their east London studio.
Indie Bride
Indiebride London takes pride in being a sustainable bridal wear brand. They aim to not just create beautiful bohemian wedding dresses but also to take nature's wellbeing in consideration. All dresses are handmade.

T: (0)20 7735 4678
Image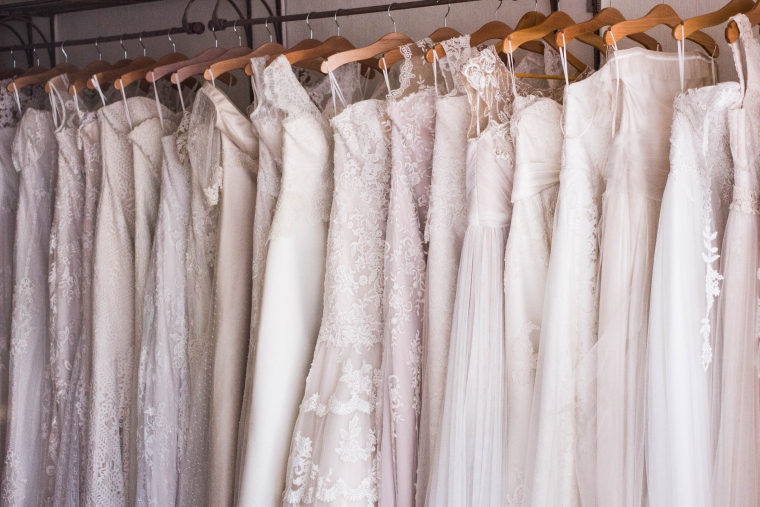 Rokit
Rokit first started with a stall in Camden Market in 1986 before becoming a recognised and well-loved vintage brand. They pick each of their items with style-conscious, environmentally-aware vintage lovers in mind. They cater for women and men of all styles who love vintage and retro.
Splendid Stitches
Splendid Stitches is based in Camden and is London's only dedicated specialist vintage clothes alterations and repairs service, with a specific focus on clothes from the 1920s to 1980s, along with vintage reproduction. The brainchild of Nanna Sandom, they offer extensive vintage wedding dress alterations and repairs, and after-the-wedding wedding dress restoration. 

E:

info@splendidstitches.co.uk
The Sustainable Bride
North-London based Madeline Castagera-Bond is a wedding dress designer and shopper who can help

find the dress for you amongst pre-loved and vintage outfits. She also makes dresses u

sing sustainably sourced fabrics.

Contact form:

https://www.thesustainablebride.co.uk/contact
Still White
Stillwhite is one of the UK's largest online marketplaces for preowned, used and second-hand wedding dresses.
Tux Lux
Charity Shops
There are gems to be found in charity shops across north London, including beautiful pre-loved wedding and bridesmaid dresses, groomsmen suits, guests formal wear, as well as vintage accessories with a difference. Below are just some suggestions to help get your charity shop treasure hunt started. You can also visit the Charity Retail Association to find a charity shop in your area, there's also an option to select for those stocking bridal wear.
All Aboard
All Aboard have 20 shops, most of them in north London, raising money for a selection of local charities, and their stock is bold and beautiful.
Boutique by Shelter
Based in Coal Drops Yard in King's Cross, t

his is not your average charity shop. With a handpicked range of unique donations and a bespoke interior by HemingwayDesign, Shelter's flagship boutique store could well be the place to find the outfit or accessory that will make you stand out.
Crisis
This charity shop is also a coffee shop and community arts hub. Here you'll be able to find quality high street and vintage bargains, and they have a shoe section, accessories and trendy menswear.