If there's one thing that's clear about Bounds Green Food Bank (BGFB), it's that they don't waste time when there's work to be done.
Now a beloved and well-known north London institution, the community foodbank came into existence back in 2020, in the early days of the COVID-19 pandemic. A handful of community groups (Bounds Green Mutual Aid, Bowes Park Community Association and Bounds Green North Community) banded together when they realised the emerging crisis meant their neighbours would need extra help, such as with shopping or filling prescriptions. It wasn't long before it became clear that a food delivery service would be critical, and this later became (with the help of Palmers Green Mosque) the Bounds Green Food Bank.
All of this happened in the space of just a few months, with BGFB opening their doors in June 2020. So it's not surprising that when they spotted another problem they wanted to tackle, they didn't shy away but jumped in headfirst. That problem was waste.
The BGFB provide food for hundreds of guests every week. To operate on this scale, there is necessarily a lot of wrapping, packaging and food waste involved. Of course, given the importance of their work, most people would forgive BGFB if they decided this was just the cost of doing business. But the team weren't satisfied, and were determined to do more to reduce their environmental impact.
They decided to launch the Eco Team, dedicated to thinking about how to make Bounds Green Food Bank a little bit greener. When they approached NLWA for support through the North London Community Fund (NLCF), we were only too happy to help out with the sustainability projects they'd already set in motion.
Image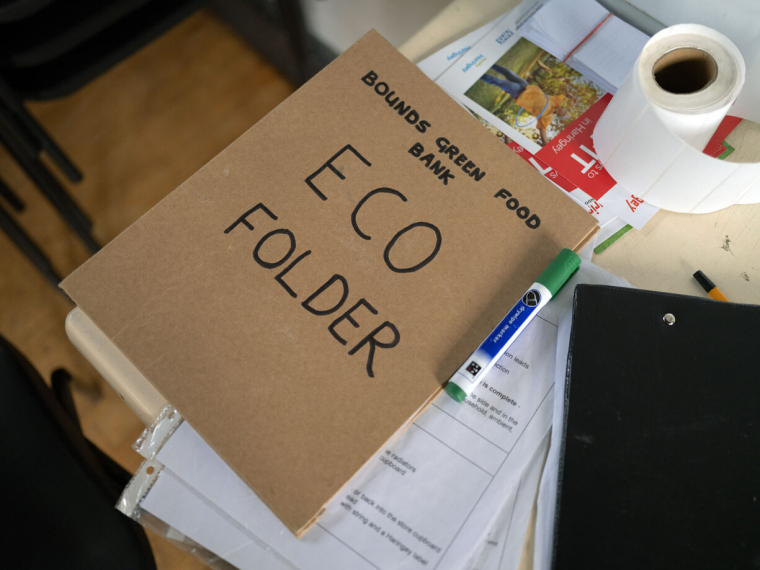 True to form, it hasn't taken the team long to achieve some great results. For a start, they've now installed a fantastic new thermo compost bin at their home at St Michael's Hall. Eco Team member Lynda Wigfall described it as a "lifesaver" for preventing food waste going into the bin. "It seems to be working well so I shall be ordering another," said Lynda.
Image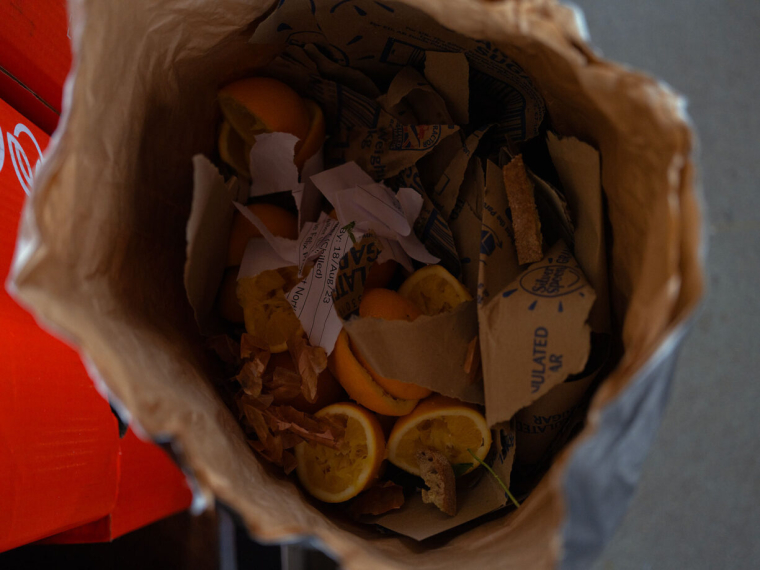 One of the key staples the BGFB offer guests is fresh bread and bakery items. This has previously generated a lot of plastic packaging waste, but thanks to the NLCF funding the team have been able to order biodegradable bags instead – a whopping 12,000 of them! They are now exploring whether this might a viable alternative for carrier bags as well.
Image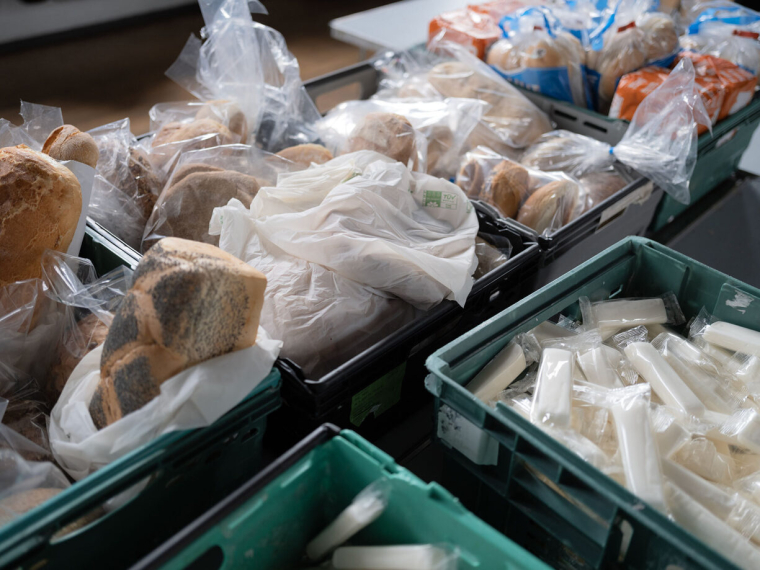 The team have also tapped into their creative side by turning old duvets and pillowcases into tote bags. Some more vulnerable guests of the foodbank need to have food brought to them at home, so the team package the goods into parcels for delivery. The new tote bags replace old disposable plastic bags and can be reused every week. And they look pretty great too!
Image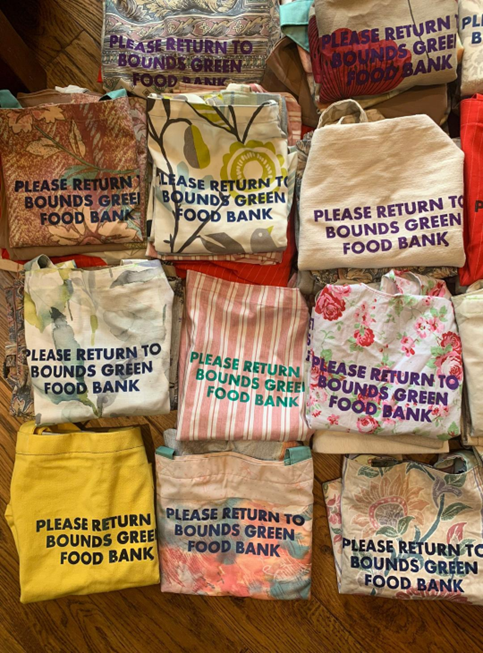 Together these changes have made a huge impact on the amount of waste the BGFB generate. Lynda explains that "over the past two months we have taken the equivalent of 20 bin bags of fresh food and 10 bags of paper/cardboard" and stopped them from going into waste.
While environmentalism might not seem like a natural step for a food bank, it makes sense when you consider the BGFB launched with the idea that in times of need, the community can band together to make sure everyone is looked after. If we think about the climate crisis in the same way, we can all do our part and make sure we look after the planet we share.
Published
20 September 2023