With an estimated 3.6 billion disposable nappies being thrown away in the UK each year, they contribute significantly to the waste and climate crisis.
If every child in nappies in the UK were to use reusable alternatives, the carbon saving would be the equivalent of 700 million car miles – that's 3,000 trips to the moon.
A Nappy Life Cycle Analysis published by the Department for Environment, Food and Rural Affairs (Defra) revealed that across their lifecycle, reusable nappies have a 25% lower carbon footprint than single-use nappies. This figure can be improved even further depending on how parents decide to wash and dry the products.
That is why Real Nappies for London runs a subsidy scheme in partnership with North London Waste Authority (NLWA) and its seven constituent boroughs, enabling parents and foster carers with a baby under 18 months, or those expecting a baby, to redeem a £70 voucher against a pack of reusable nappies or trial washable nappy laundry service.
Three north London parents who have already made the switch to reusable nappies share their motivations and honest experiences with us.
'Cloth nappies are so much easier'
Image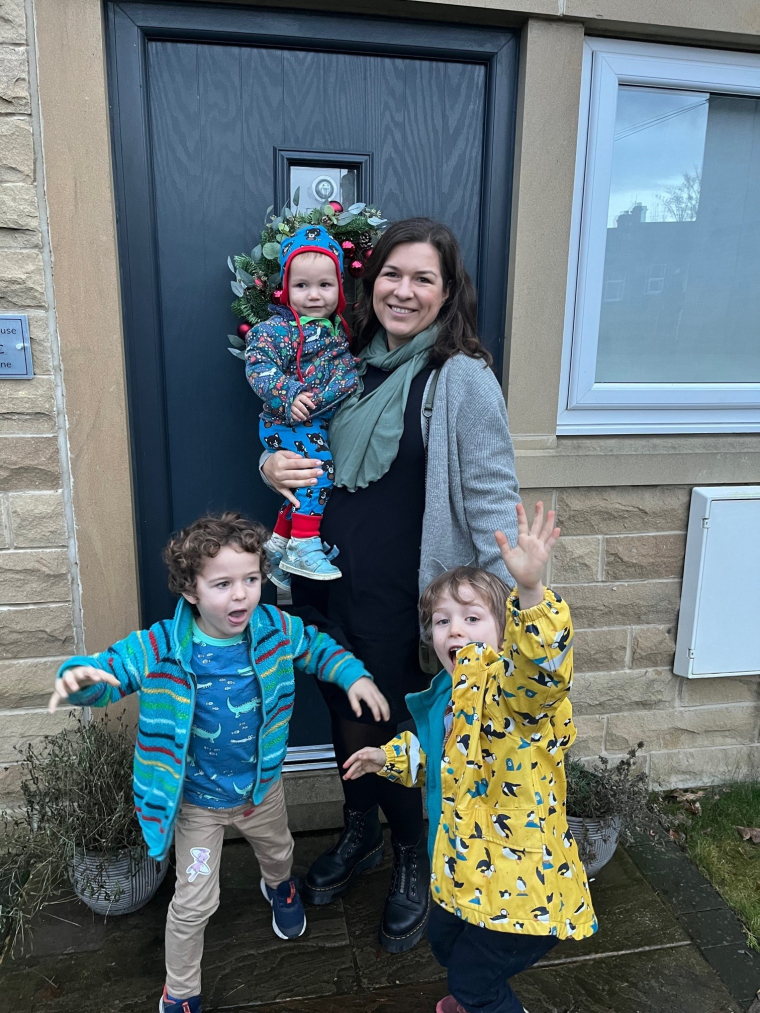 Agnieszka Kendrick, from Hackney, planned to use reusable nappies when her twins were born in 2017 but was put off by inaccurate reporting which suggested the carbon impact of washing and drying them outweighed the environmental benefits.
Family and friends also encouraged her to opt for disposable nappies, claiming it would make life as a new mum-of-two easier.
Agi soon found that this was not the case. She said: "Everyone was really negative whenever I mentioned reusable nappies.
"As it turned out, I was overwhelmed the whole time I was using disposable nappies. I found it stressful making sure I always had enough at home, especially as the twins had allergies and could only wear certain brands.
"When we approached toilet training it coincided with Reusable Nappy Week. I asked my family for advice and my aunt said I should starting putting a muslin cloth inside their nappies to get the twins used to the sensation of feeling wet."
Agi decided this was the perfect opportunity to ditch the disposable nappies altogether, moving to cloth nappies from April 2019 until the twins were fully dry throughout the night.
When Agi was pregnant with Max, now 20-months-old, she decided to use a combination of cloth and disposable nappies from birth – but soon changed her mind.
She added: "I'm proud to say Max has never sent a nappy to landfill and has always been in reusables.
"To be completely honest, my main motivation is that cloth nappies are easier. I have three children and work full time, so my number one consideration is to ease my mental load.
"When the twins were newborn I remember having to change their outfits everytime I changed their nappies as they would constantly leak, but reusable nappies just fit so much better because of the elastic in them so that isn't an issue."
Agi's top tip for parents wanting to appreciate all the benefits of reusable nappies – including less nappy rash and no monthly spend - is to get into a good wash routine.
While there is an upfront cost associated with reusable nappies, Agi has taken advantage of give and take events in Hackney.
'Cost-effective and helps with early potty training'
Image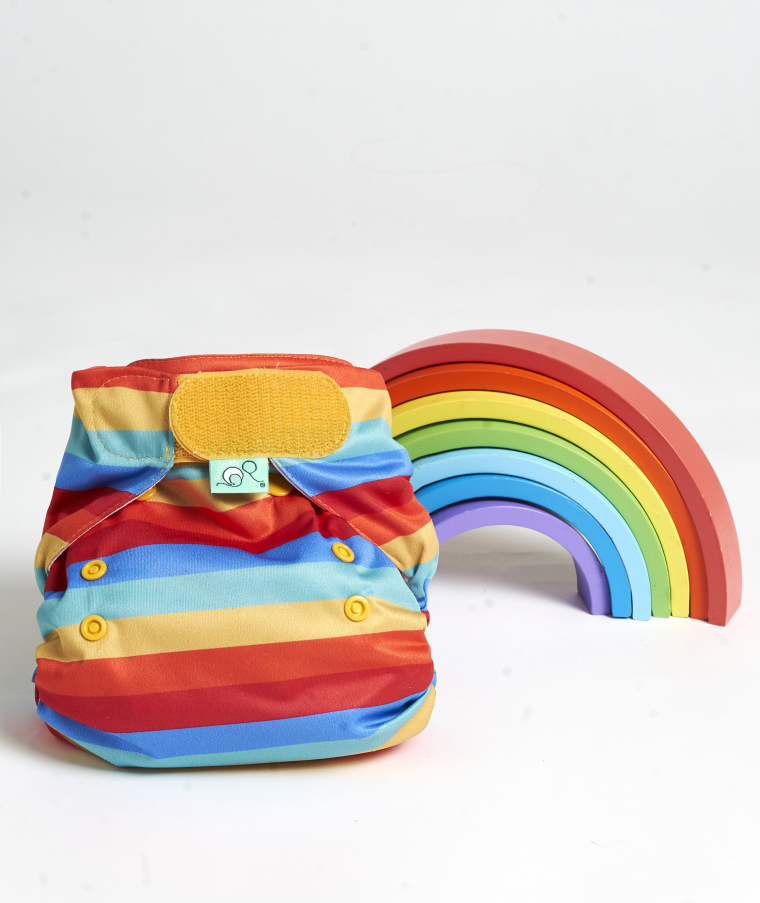 Nadia Lord has used a combination of disposable and reusable nappies on both of her daughters due to her concerns for the environment.
It has proven to be a cost-effective method for her family, with one year-old Lily now using older sister Maisie's old nappies.
Nadia, from Enfield, explained: "I looked into reusable nappies when I was pregnant because the amount of disposables that get wasted is crazy, and I did a lot of online research. It's obviously a bit hectic with a newborn, but my eldest daughter was in reusables from three months.
"I originally bought some cheaper versions to try it out and then ended up buying more once I got the hang of it.
"With my second daughter I just topped up what I already had using the Real Nappies for London voucher."
The mum-of-two is adamant that the benefits of reusable nappies outweigh the convenience of disposable alternatives.
She added: "They're so easy. We found you have to do one extra wash every few days, so once you've got into a routine it's fine.
"Cloth nappies definitely feel nicer and I've noticed they cut down on the redness. Maisie never had a sore bum once we switched to reusables.
"It also helped with potty training because she knew when we she was wet, so we started her early at 15 months."
While Nadia was met with a positive reaction first time around, she believes four years down the line there is much more awareness of the environmental impact our actions can have.
"Everyone has been really supportive of my decision to use reusables, even at nursery.  
"There is a lot more choice around now, even when it comes to biodegradable wipes. While I am still in the minority, I think we're heading in the right direction."
'Why should my baby wear plastic?'
Image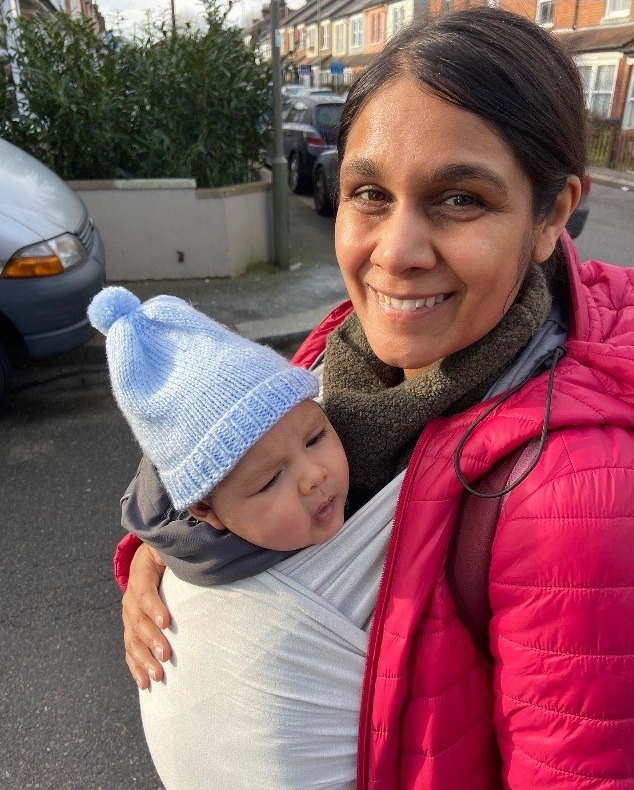 For mum-of-one Hiranya De Alwis Jayasinghe, from Barnet, comfort is the top priority.
She has always used cloth menstrual pads and there was no doubt in her mind that son Freddie, now five-months-old, would wear reusable nappies.
Hiranya said: "My primary motivation is that I wouldn't want to wear plastic, so why should my baby? It's such an important part of your body.
"I intended to use reusable nappies from birth but ended up having an emergency caesarean and we were in hospital for a week. They wouldn't let us use them in there so my husband had to go to the shop to stock up on disposables instead.
"As soon as we could we switched over and Freddie was so much happier. He wasn't crying as much because the cloth nappies fitted him better and the feeling is just very different."
While disposable nappies are often seen as the more convenient option, Hiranya disagrees.
She explained: "I had to learn how to fold the nappies in the beginning, but it's something you do so much you just get used to it. It's really calming and therapeutic, especially in those first few weeks of parenthood where you might feel like you're not achieving anything.
"I think convenience is overrated, but I also don't see how cloth nappies take anymore time. It's a mindset thing."
An unexpected benefit for Hiranya has been the cost savings.
"The cost wasn't the biggest issue for us but it is genuinely shocking that there is such a big difference. I've only had to buy one starter pack of reusable nappies, fasteners and covers for £100, which with the Real Nappies for London voucher ended up being a lot less."