Update, November 2023
We trialled this partnership project with Fixing Factory during 2022-23 and the trial has now ended. We are currently reviewing options for electrical repair and reuse, and will update this page, and our individual reuse and recycling centre pages, if the service is reintroduced.
-
North London Waste Authority (NLWA) and Camden Fixing Factory have teamed up to launch a designated drop-off point for unwanted electricals in need of repair.
The new service at Regis Road Reuse and Recycling Centre in Camden makes it easier and more convenient for residents to dispose of electronic waste responsibly.
North Londoners can simply drop off their old or broken electronic devices to the new e-waste point, and the Fixing Factory team will work to give them a new lease of life.
Camden Fixing Factory is made up of a group of skilled volunteers who repair items that would otherwise go to waste, and help other people learn how to fix their own things.
Refurbishing electronics reduces waste and minimises the environmental impact associated with the production of new devices.
Councillor Clyde Loakes, Chair of NLWA said, "We're delighted to be introducing another great initiative to our waste stream thanks to the talented and creative team at Camden Fixing Factory.
"This new service makes it easier than ever for people to get rid of their unwanted electronics responsibly, making disposal the absolute last resort.
"We need to value the items already in existence to promote the circular economy and combat our devastating impact on the environment."
Once the items have been repaired, they will either be sold on or donated to households in need.
Dermot Jones, project manager of Camden Fixing Factory at climate charity Possible, added: "We're thrilled to start this initiative with NLWA.
"The impact we've seen with the Fixing Factory in Queen's Crescent has been really inspiring and this scheme will boost the skills of our volunteers so they can help more people, while giving more local people who need refurbished appliances access to them."
Regis Road Reuse and Recycling Centre is open seven days a week, and the e-waste diversion drop-off point is available during normal operating hours.
Broken items that cannot be fully restored will be used for volunteer training purposes.
To learn more about the Camden Fixing Factory and how it works, click here. 
Image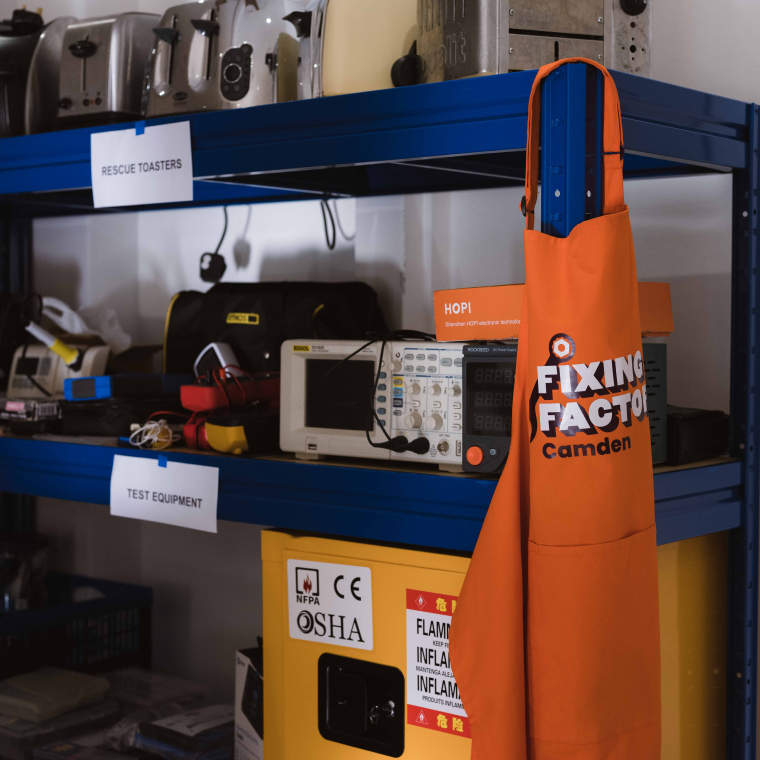 (c) Mark A Phillips