Disposable Face Masks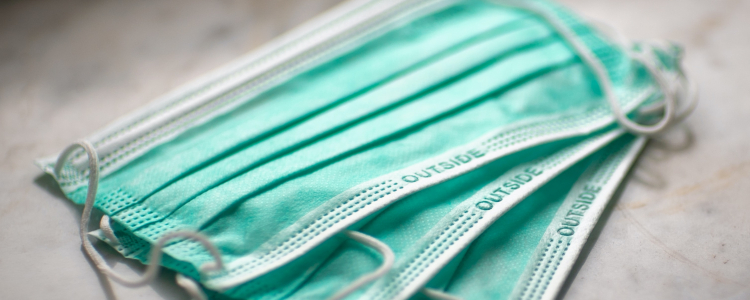 Guidance
Alias
mask, PPE, disposable mask, disposable masks, plastic facemask, plastic facemasks, single use mask/s, disposable facemasks, single use facemask, single use facemasks, plastic mask, plastic masks
Disposable face masks are usually made of different materials which makes them difficult and costly to separate and recycle. Please never put the disposable face masks mixed with your recycling, since it poses a risk for the recycling crews who have to remove them manually from the conveyor belt.
You can recycle disposable face masks at some Morrisons supermarketsOpens in new window, and Wilko homeware shops. Otherwise, please make sure to put them in your general waste bin.
If you suspect or know that you might have COVID-19, there are specific guidelines to follow for disposal of 'personal' waste like used disposable face masks. Take a look on COVID-19 Personal Waste (opens in a new window).