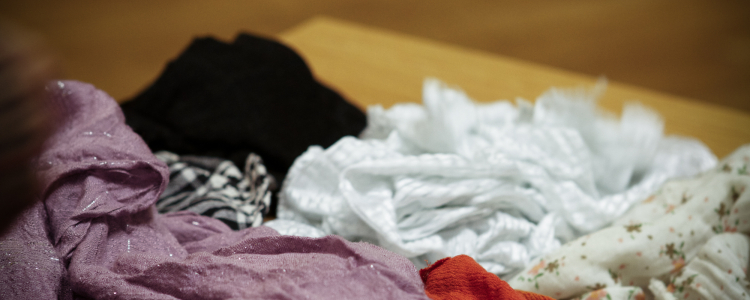 Guidance
Alias
textiles, clothes, sheets, fabric, curtains, bed linen, rags
Fabric in good condition could be sold online, given away to or donated to charity. You can also take textiles to a reuse and recycling centre (RRC) (opens in a new window) where they will be recycled by one of our contractors.
To find a textiles bank near you, use the Recycle Now website (opens in a new window)
If you take unwanted textiles to an on-street collection bank, please be careful not to over-fill, or block the openings; consider separating items into smaller bags, or take larger items/collections to the charity shop.