HDPE (high density polyethylene)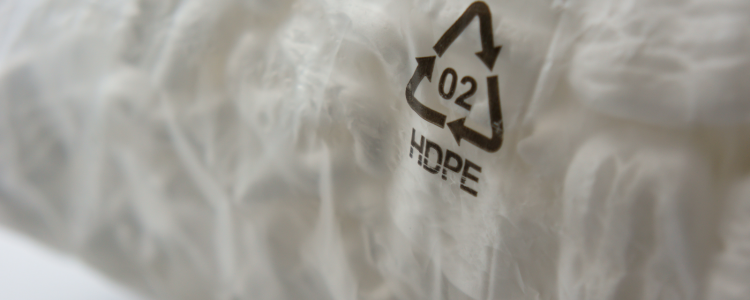 Guidance
The identification codes show which type of plastic resin was used to make a product. That means it doesn't necessarily indicate a product's recyclability. To check if something is recyclable, either search for the individual item on our A-Z function (opens in a new window), or check on our recycling page (opens in a new window).
HDPE (high-density polyethene) is a versatile plastic with many uses, especially when it comes to packaging. It is also easily recycled into lots of new things.
This material can be found in milk jugs, juice bottles, bleach, detergent, and other household cleaner bottles, shampoo bottles, some rubbish and shopping bags, butter and yoghurt tubs.
HDPE (high-density polyethene) can be recycled into laundry detergent bottles, oil bottles, pens, recycling containers, floor tile, drainage pipe, plastic lumber, benches, doghouses, picnic tables, fencing, shampoo bottles.