Needles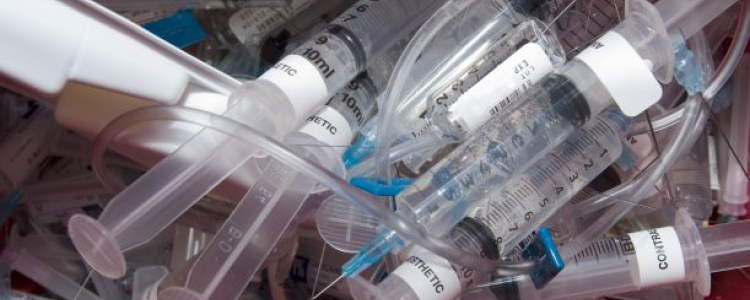 Guidance
Clinical waste is mainly produced by hospitals, doctors' surgeries and veterinary practices, but also arises from residential homes, nursing homes and private households.

If you are a resident treating yourself at home and have either syringes, sharps and needles (of any kind) or swabs, soiled dressings or similar soiled wastes you should seek advice from your GP, doctor's surgery or local council about free collections.

There are companies that offer services for commercial premises. Search online or see the waste disposal services section of the Yellow Pages or yell.com for more information.