PET or PETE (polyethylene terephthalate)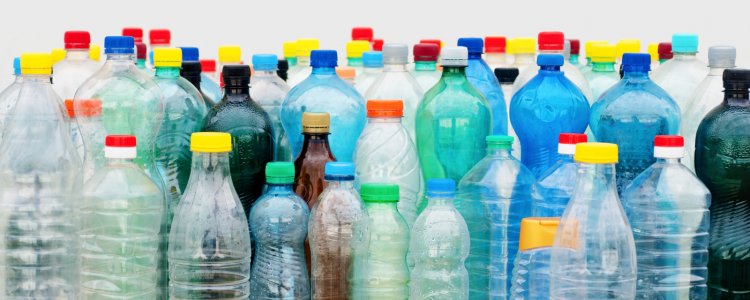 Guidance
The identification codes show which type of plastic resin was used to make a product. That means it doesn't necessarily indicate a product's recyclability. To check if something is recyclable, either search for the individual item on our A-Z function (opens in a new window), or check on our recycling page (opens in a new window).
PET or PETE (polyethene terephthalate) is the most common plastic for single-use bottled drinks because it's lightweight, and easy to recycle. This type of plastic is normally clear or transparent. It poses low risk of leaching breakdown products. It's the most recycled plastic on the European market (51% of clear PET bottles and 14% of coloured PET bottles get recycled) and it's in high demand by manufacturers.
It is used to make bottles for soft drinks, water, ketchup, mouthwash, salad dressing and oil. It's also used to make some plastic tubs.
PET or PETE can be recycled into polar fleece, fibre, tote bags, furniture, carpet, panelling, straps, bottles, and food containers (as long as the plastic being recycled meets purity standards and doesn't have hazardous contaminants)