PP (polypropylene)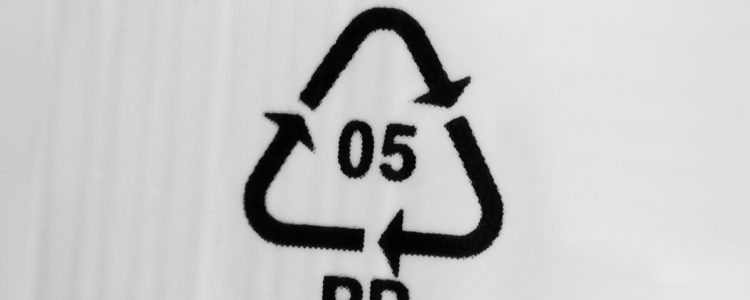 Guidance
The identification codes show which type of plastic resin was used to make a product. That means it doesn't necessarily indicate a product's recyclability. To check if something is recyclable, either search for the individual item on our A-Z function (opens in a new window), or check on our recycling page (opens in a new window).
PP (polypropylene) has a high melting point, so it's often used to make containers that will hold hot liquid. It's gradually becoming more accepted by recyclers.
PP can be found in some yoghurt containers, syrup and medicine bottles, caps/bottle lids, and straws.
PP can be recycled into vehicle signal lights, battery cables, brooms, brushes, ice scrapers, landscape borders, bicycle racks, rakes, bins, pallets, and trays.