On the weekend of 27 and 28 March 2021, we ran the Something Green Wedding Fair on Instagram and Facebook. We ran eight live sessions aimed at helping brides and grooms-to-be to select more sustainable, yet sophisticated, options for their wedding. The sessions included tips and inspiration from wedding experts and carefully sourced local suppliers to help you bring 'Something Green' to your upcoming nuptials. The sessions can be watched again in the links bellow:
Something Green Wedding Fair -Video Recordings
Something Green Sustainable Wedding Guide
We've worked with all the Something Green partners to produce a free Sustainable Wedding Guide.
Image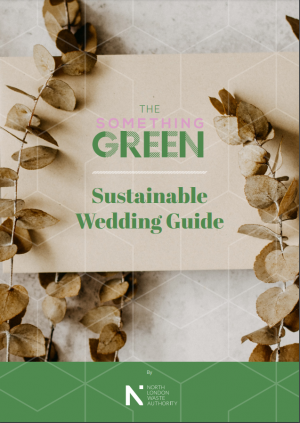 Sustainable Wedding Directory
We have put together a big list of north London sustainable wedding suppliers. These are broken down into categories of fashion, location, decorations, catering and services.
Published date
14 February 2021